We strive to provide compassionate care for small animals and their families by emphasizing disease prevention and excellent client communication and education. We believe that pets are important members of your family and deserve the best in medical care in order to stay healthy and pain-free. Continuing education for all staff members is essential in meeting this goal and bringing our clients the best care possible.
---
---
Dr. Megan Williams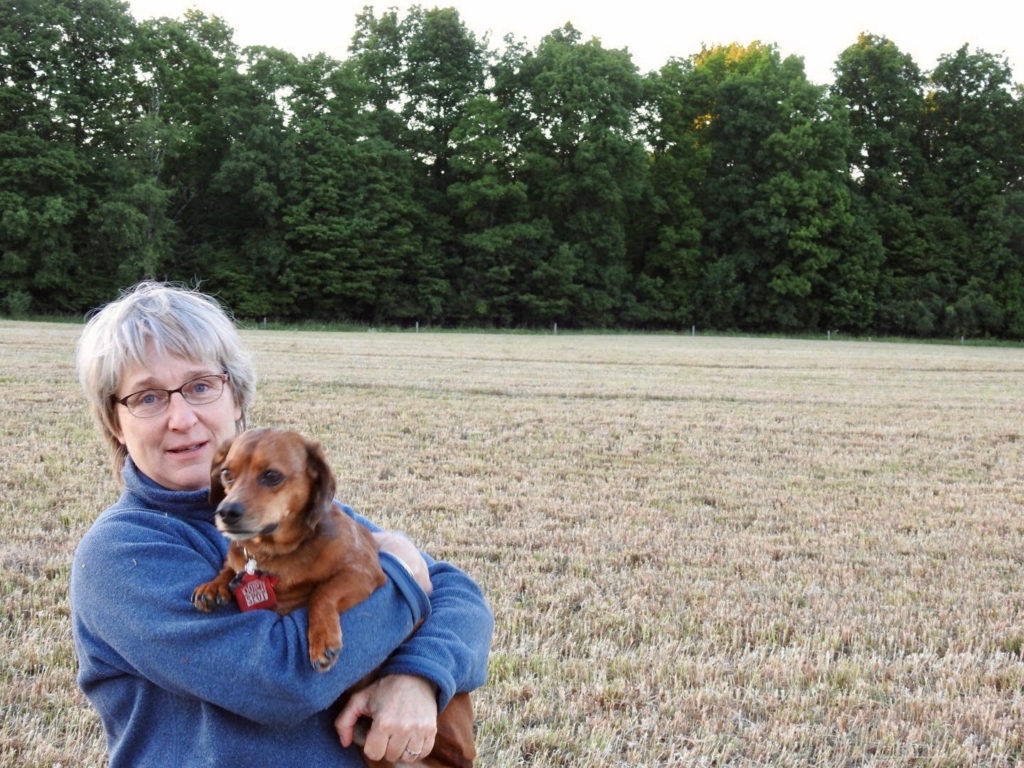 Dr. Williams graduated from the veterinary school at Cornell in 1996 and also received her MS in Toxicology there in 1995. She has been working in small animal practice in the greater Syracuse area since then, and has also been involved with assisting local animal shelters and cat rescue organizations. She has special interests in ophthalmology, parasitology and pathology, and enjoys working with pocket pets in addition to cats and dogs. She shares her life with husband Bill, two wonderful sons, dogs Napoleon and Howard, cats Ripley, Beaner and Marvin, and many chickens.
---
---
Dr. Linda Hunter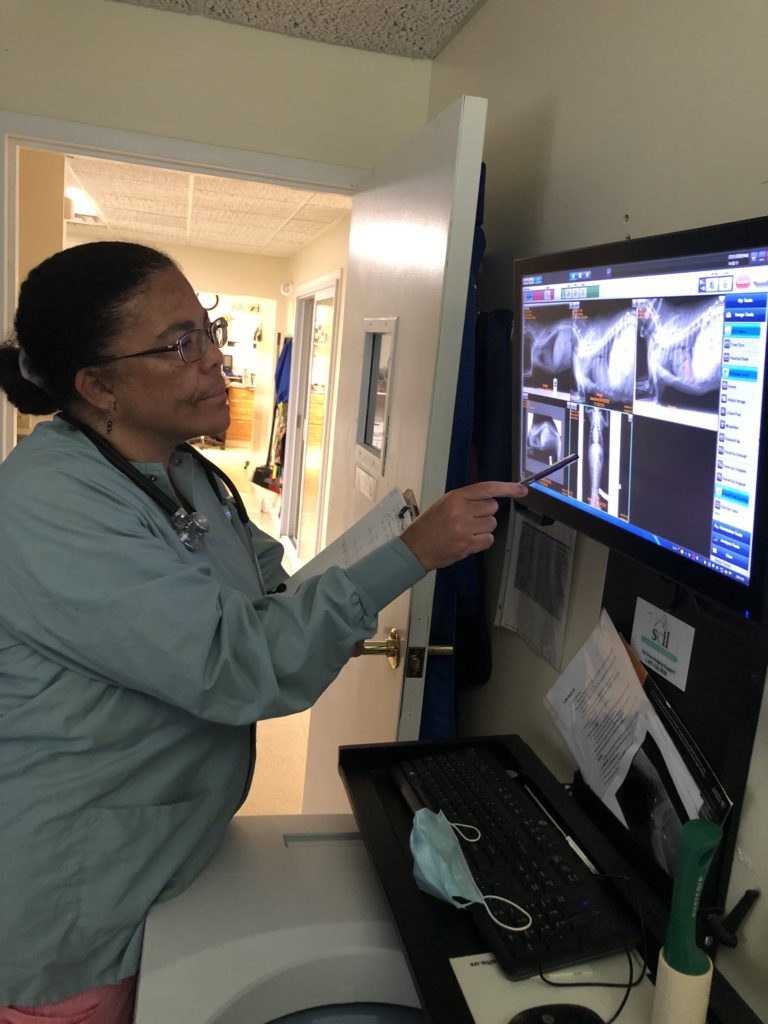 Dr. Hunter graduated from the veterinary school at Cornell University in 1992. She practiced small animal medicine in the Capital District area and, later, in Buffalo, NY. Dr. Hunter expanded her expertise by switching to shelter animal medicine in Charlotte, NC, before returning to Cornell University for a PhD. in Genetics – which she received in 2008. Subsequently, Dr. Hunter joined Shelter Outreach Services (SOS) to learn High Volume, High Quality Spay-Neuter (HVHQSN) surgery techniques before joining our team at Animal Wellness where she specializes in small animal surgery. In her spare time, Dr. Hunter enjoys holding vaccine and wellness clinics on the Onondaga Nation Reservation, and spending time with her many cats!
---
---
Dr. Lynda Duckett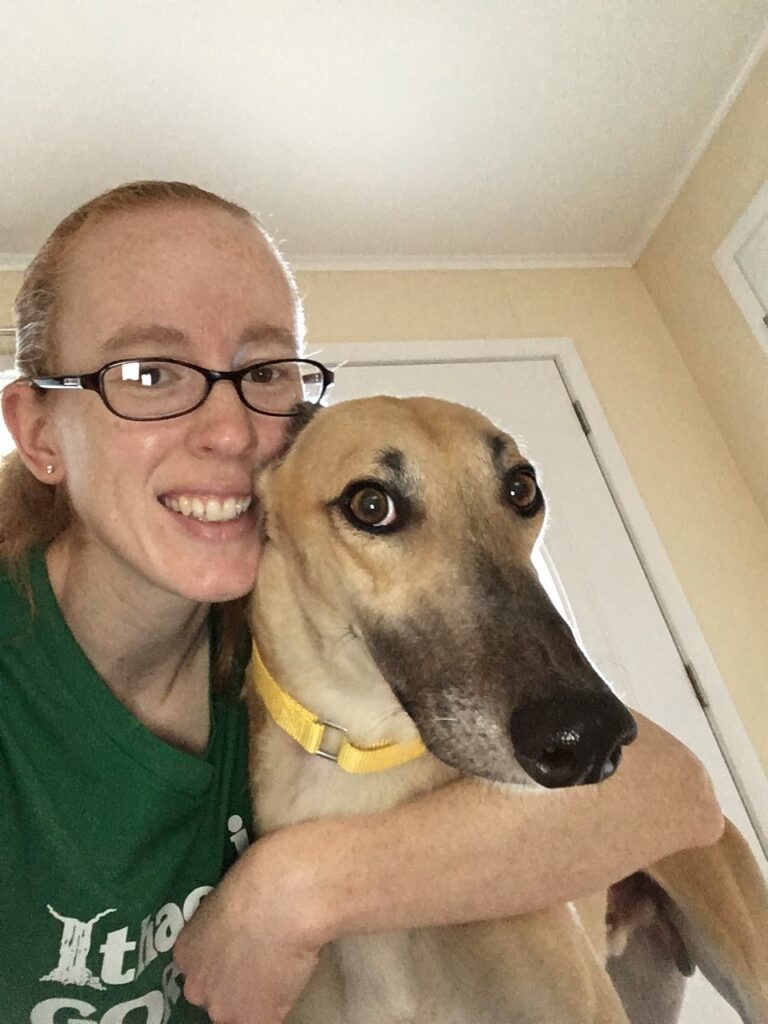 Dr. Lynda Duckett is a native of central NYS. She completed her undergraduate degree at SUNY-ESF and then her veterinary degree at Cornell University in 2005. She spent several years practicing veterinary medicine in Virginia to escape New York winters, but has returned to raise her family here. Dr. Duckett has a special interest in feline medicine, surgery and dentistry. She and her husband have two young children, two dogs, two rats, and a bearded dragon. Outside of work, Dr. Duckett enjoys spending time with her family, hiking, and tackling home improvement projects.
---
---
Karen – Vet Assistant/ Inventory Manager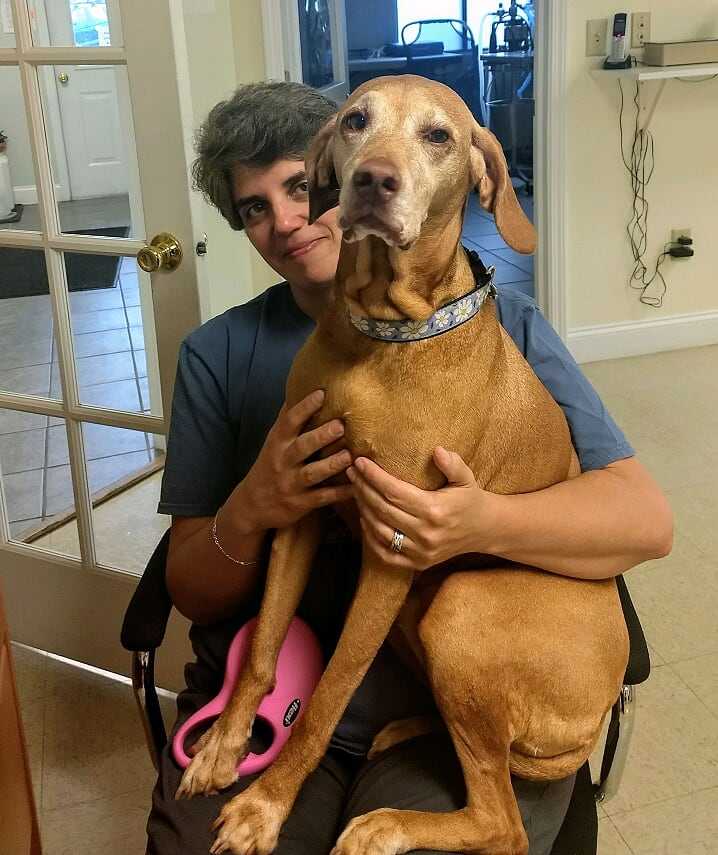 Karen joined us at Animal Wellness of Skaneateles in June 2010. She has more than 22 years of experience in the animal health care field. Karen earned a two-year Animal Science certificate from N.A.C.S. and is a graduate of Skaneateles High School. She is a local who lives nearby with her husband, son, and beloved lab, Randy. Karen is a quiet person who loves to comfort a pet recovering from surgery or a pet that is not feeling well. It is important to her that she get to know not only the furry part of a family, but the humans, too. She previously worked with Dr. Williams at another practice and now enjoys being a part of the CLAW team!
---
---
Caitlin – Licensed Veterinary Technician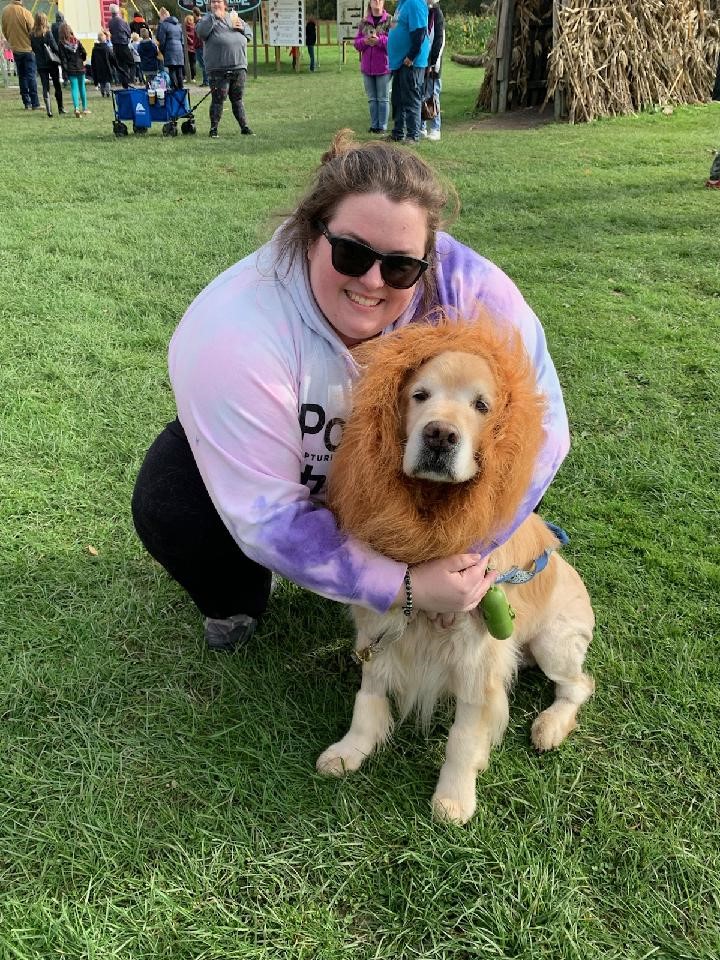 Caitlin is a licensed Veterinary Technician who received her degree from SUNY Canton. She is a Fingerlakes native whose love of caring for animals started at a young age when she began volunteering for her local animal shelter, a relationship that continues to this day. In her spare time, Caitlin likes to read, help out with community projects, and participate in challenges concocted by GISH (Greatest International Scavenger Hunt). She enjoys her job — and making sure your pets stay as happy and healthy as possible!
---
---
Makayla – Vet Assistant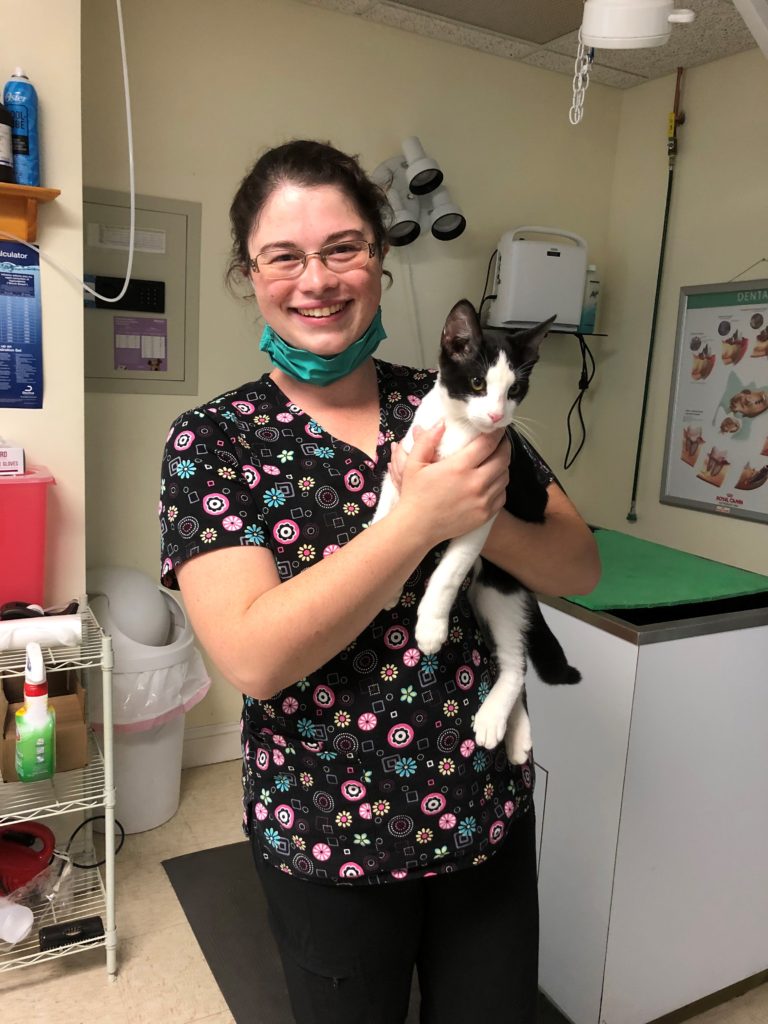 Makayla joined our team in July 2018. A graduate of SUNY Morrisville, she is on her way to earning her LVT from Penn Foster. She is a lover of all animals and grew up on a local dairy farm. She shares her home with husband Cody, dogs Bella and Cowboy, and cat Aslan. In her spare time, Makayla enjoys horseback riding, reading, hiking and, of course, spending time with her pets.
---
---
Connie – Licensed Veterinary Technician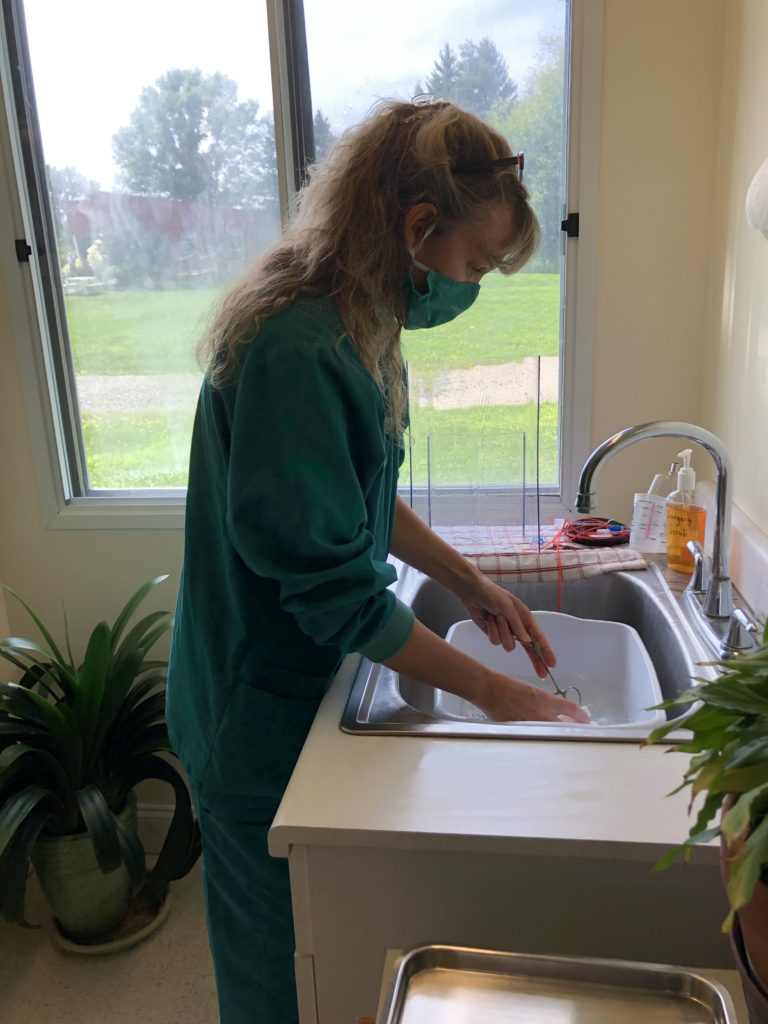 Connie has been a LVT for 20 years and received her degree from SUNY Delhi. She shares her home with her husband, three lovely children and four furbabies. Her favorite thing about being a Tech is seeing the bond that owners have with their pets – "it never gets old!"
---
---
Casey – Licensed Veterinary Technician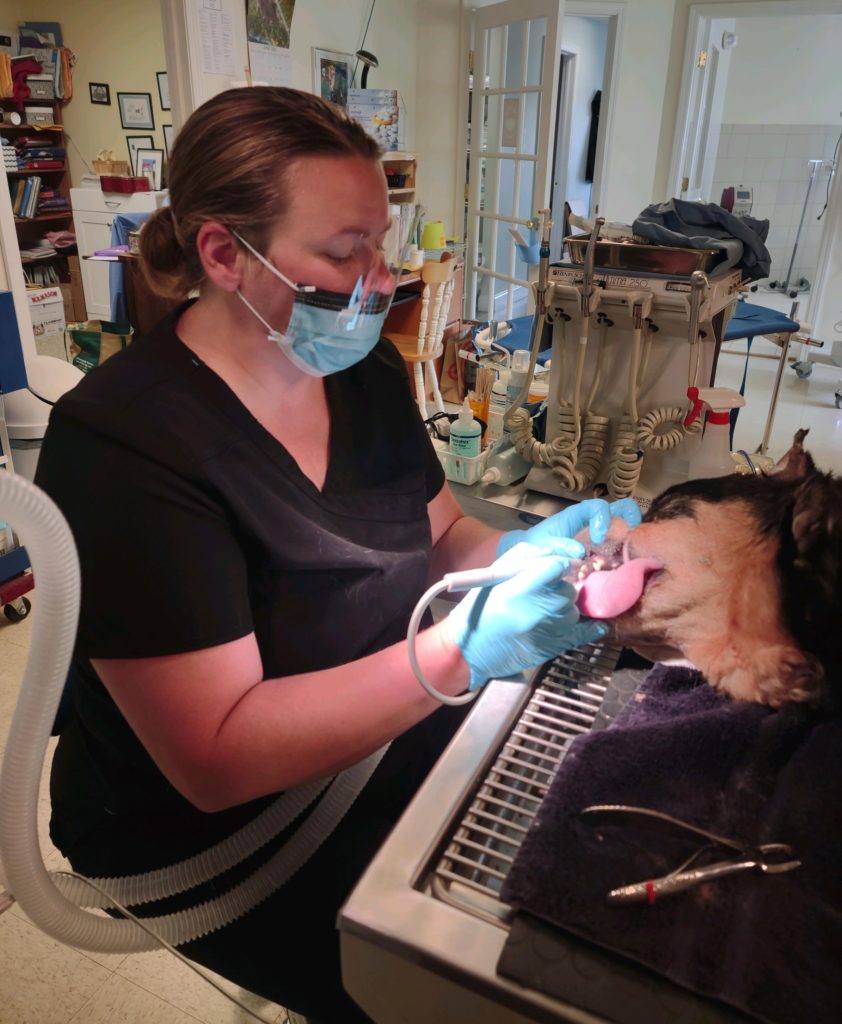 Casey received her LVT degree from SUNY Delhi in 2005, then started her career in North Carolina. Eventually, she returned back home to New York and has been helping animals ever since. Casey developed an interest in dentistry and enjoys helping all animals have happy, healthy smiles. She recently moved to Skaneateles with her family and is loving the area. She has an Aussie/beagle mix named Vance and two kitties, Oliver and Charlie.
---
---
Sue – Vet Assistant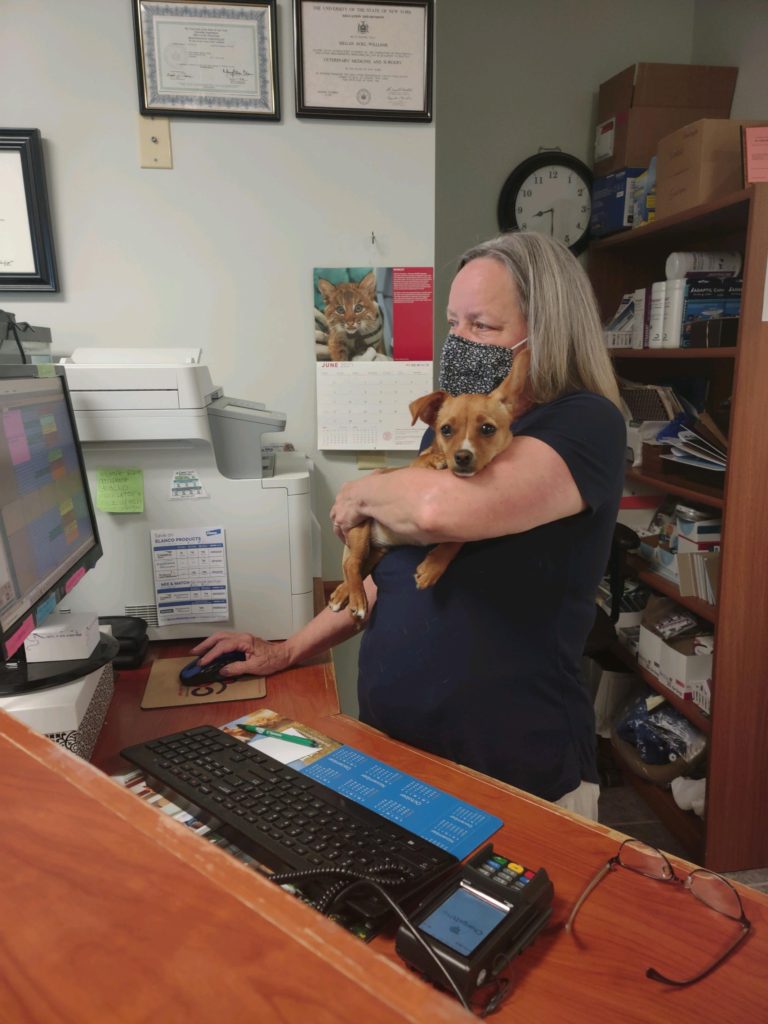 Sue has an extensive background in customer service and joined Animal Wellness in 2017. Affectionately known to many as "Aunt Sue," she has two kitties, Fitz and Jovie. Jovie was brought into the clinic as a rescue and Sue adopted this sweet furbaby as her obligatory "welcome to our practice" gift!
---
---
Mitch – Vet Assistant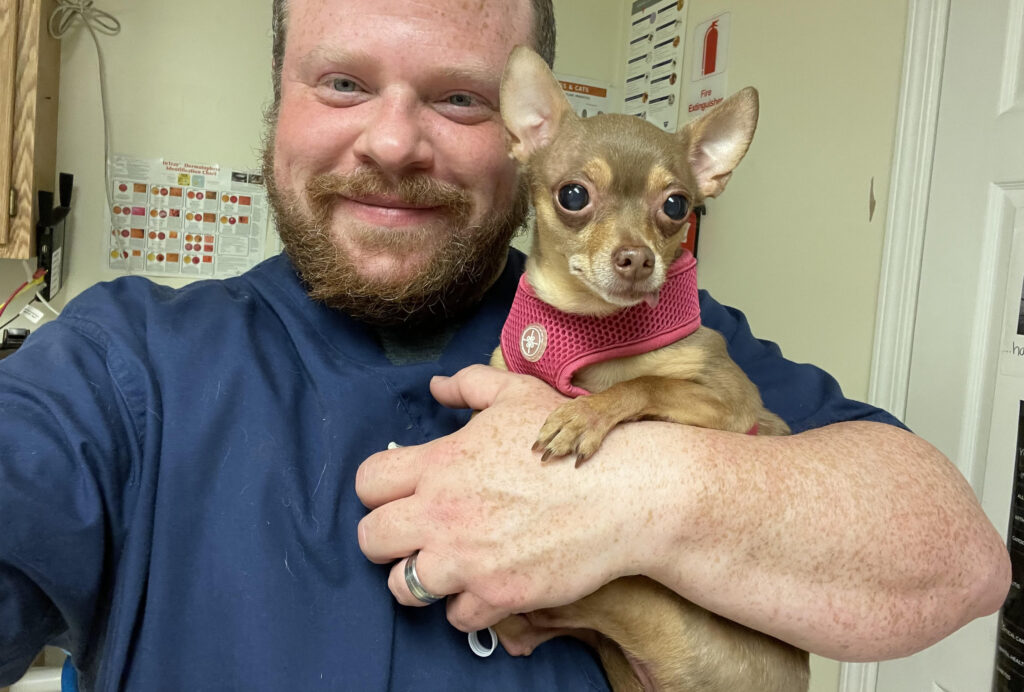 A native of Syracuse, Mitch is a fairly amiable fellow who loves nature, learning, iced coffee, details, and Sir Elton John. Affectionately known as "Factoid" in some circles and in others as "The Lorax," he often finds himself as a voice for the voiceless. This affinity for the underdog is one of the reasons Mitch chose to study law and now finds himself a devotee to the world of veterinary medicine. In addition to wife Lara and stepdaughter Lily, his family currently includes five dogs, a guinea pig, and an assortment of aquatic beings.
---
---
Emily – Vet Assistant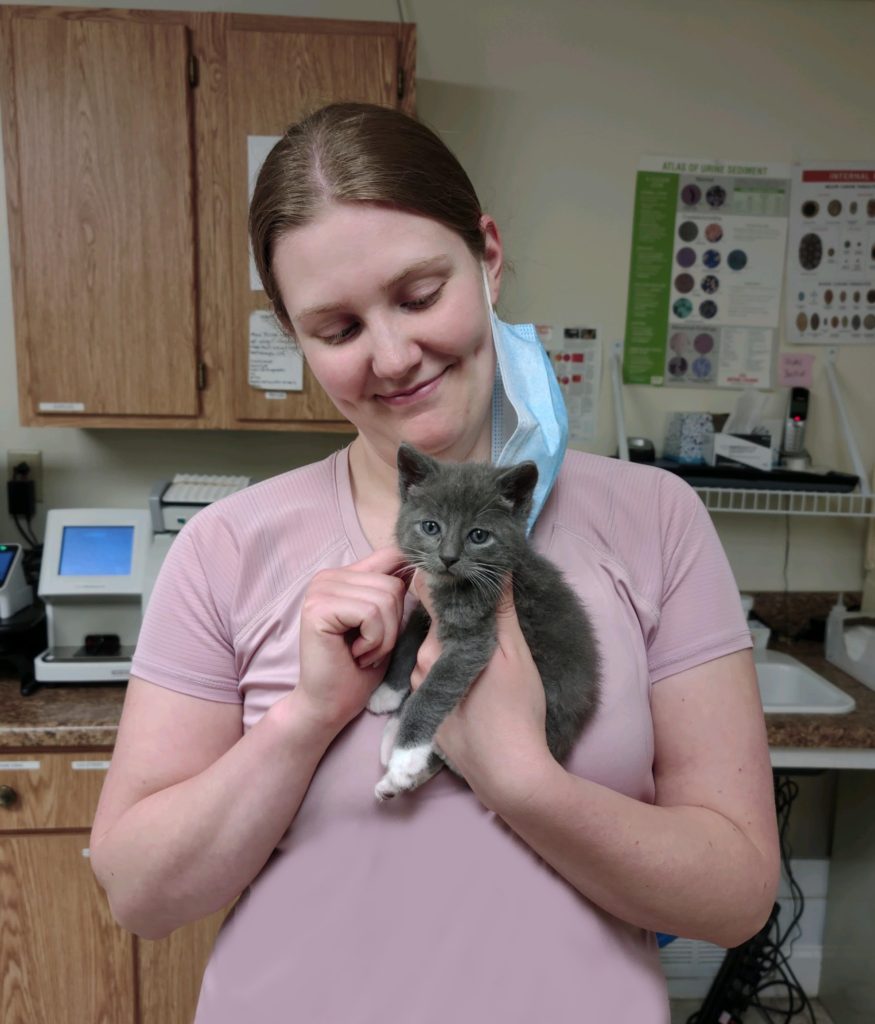 Emily joined our team in August 2020. She has a background in customer service as well as an Equine Science degree and a Psychology degree from SUNY Morrisville. She is an avid equestrian, but loves spending time with her dog, cats, guinea pigs, and gerbils.
---
---